Wine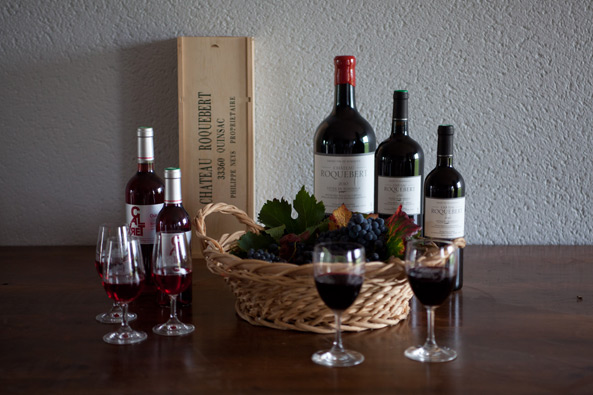 At Château Roquebert, we combine modern equipment with traditional techniques.
The Roquebert harvesting dates are decided after regular tasting of the grapes so the optimum ripening date can be chosen. Grape picking starts with the Malbecs (the vines which mature earliest) and then the Merlots.
The first vats are therefore filled with these two types of grapes which ripen over the same period while the Cabernets continue to ripen and make the most of the remaining, sunny days in September. 
The priority is that each grape arrives in perfect condition at each stage of the process: in the vat, after harvesting, for de-stemming, for sorting and finally the crusher. 
As soon as fermenting begins, there is a new atmosphere in the winery. A sweet heat begins to emanate from the vats, diffusing fleeting varied scents that develop into fruity, spicy notes.  
And so the magic begins, with the terroir left to fully develop as nature intended.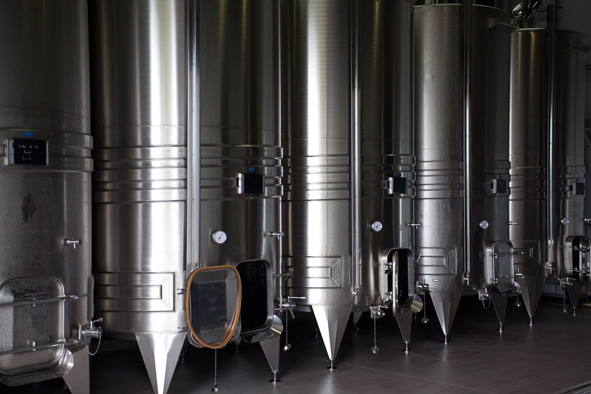 This is the time of year where questions concerning vintages begin to be resolved. The wine is pumped over and over, which is made easier due to the thermoregulation system that was installed in 2009.
Since then, temperatures can be controlled perfectly and this allows long, slow fermentation periods, controlled with daily tasting so that the fruit and the large amount of smooth, tannins can be extracted.
After it has been drawn off, one part of the wine is matured in vats to preserve its fruit and freshness and the other part is put into French oak barrels for round and complex flavor to evolve.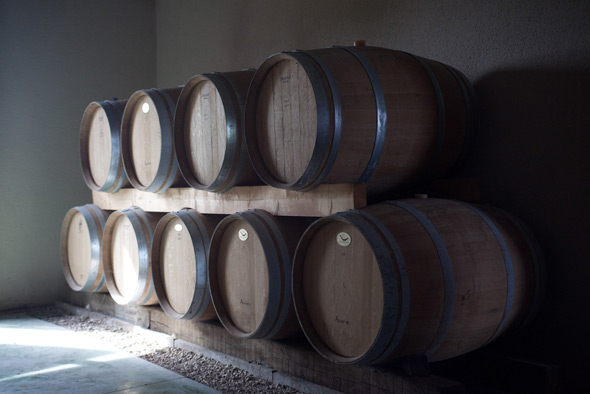 These two components blend to make a wine which is subtly balanced between fruit and structure, and this creates a pleasing wine that is good when young but which also ages well.
The corks are made of natural cork. The wine is bottled at Château Roquebert exclusively. The bottles are then stored for around 2 years before being put on sale.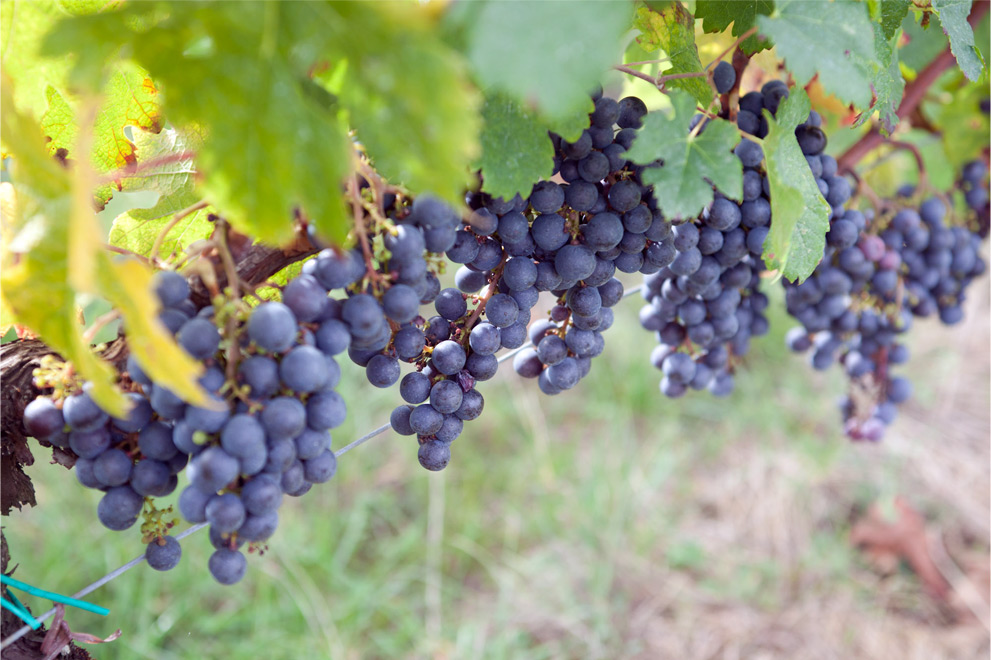 We produce a red wine as well as, on one quarter of our property, a very highly regarded Clairet which is fruity with beautiful aromas.